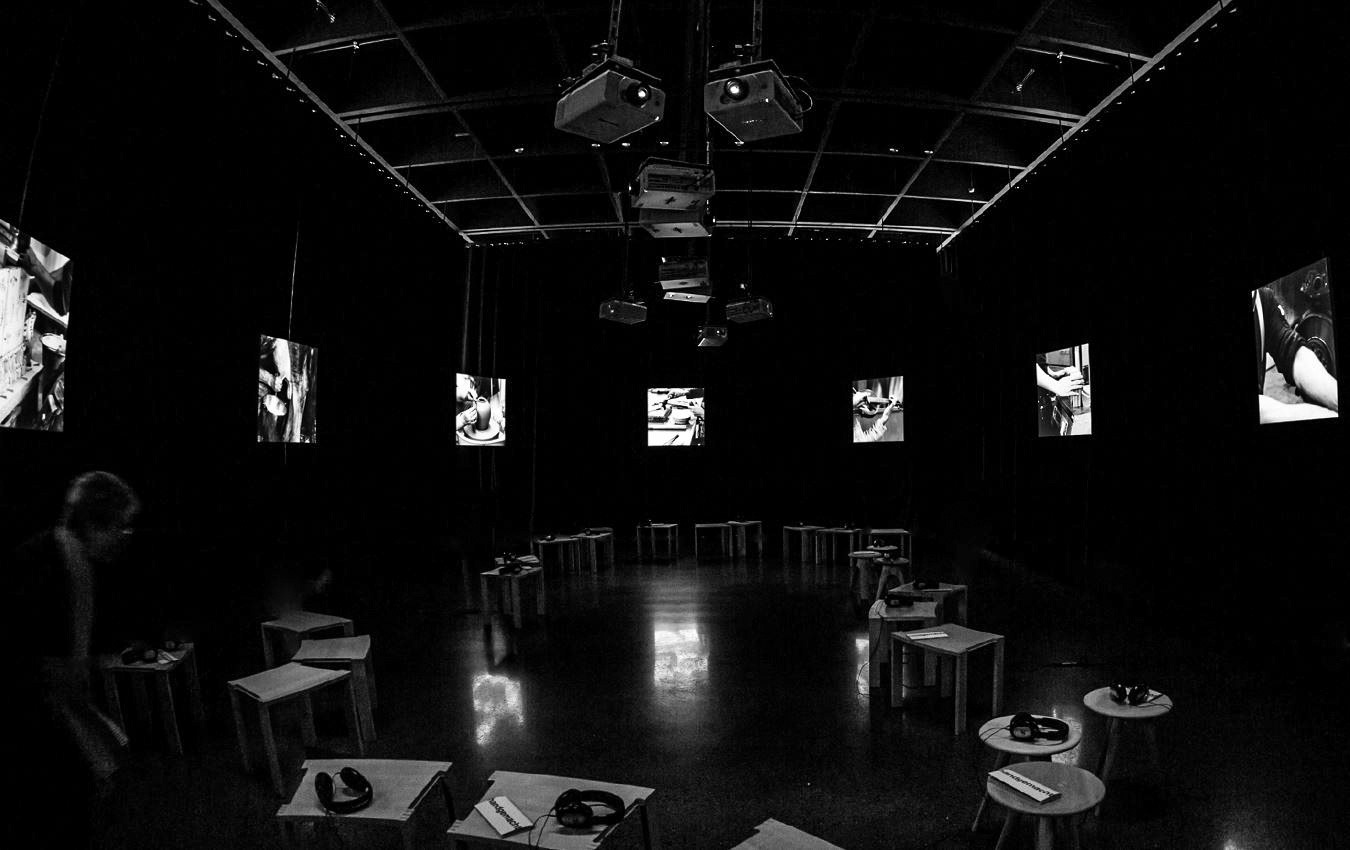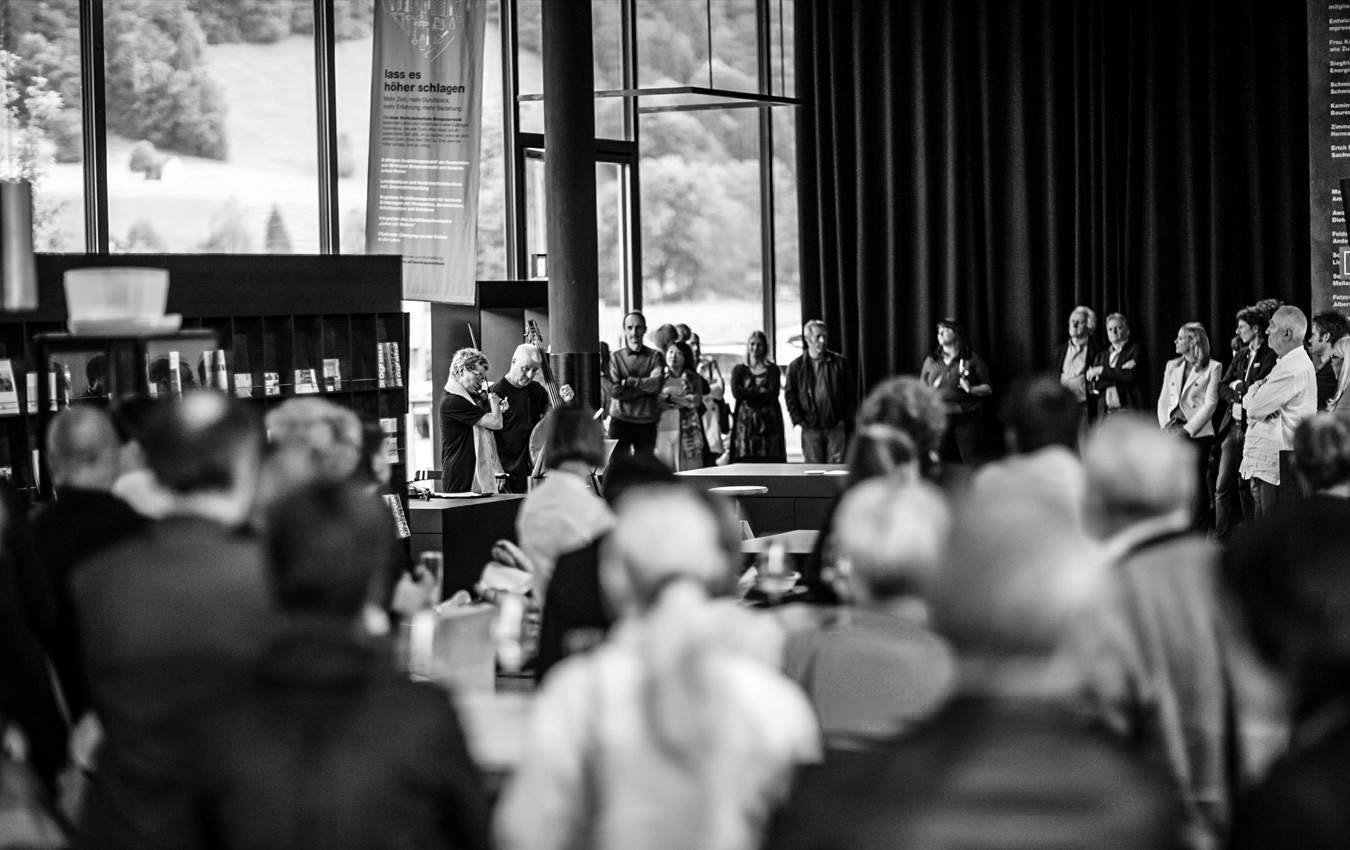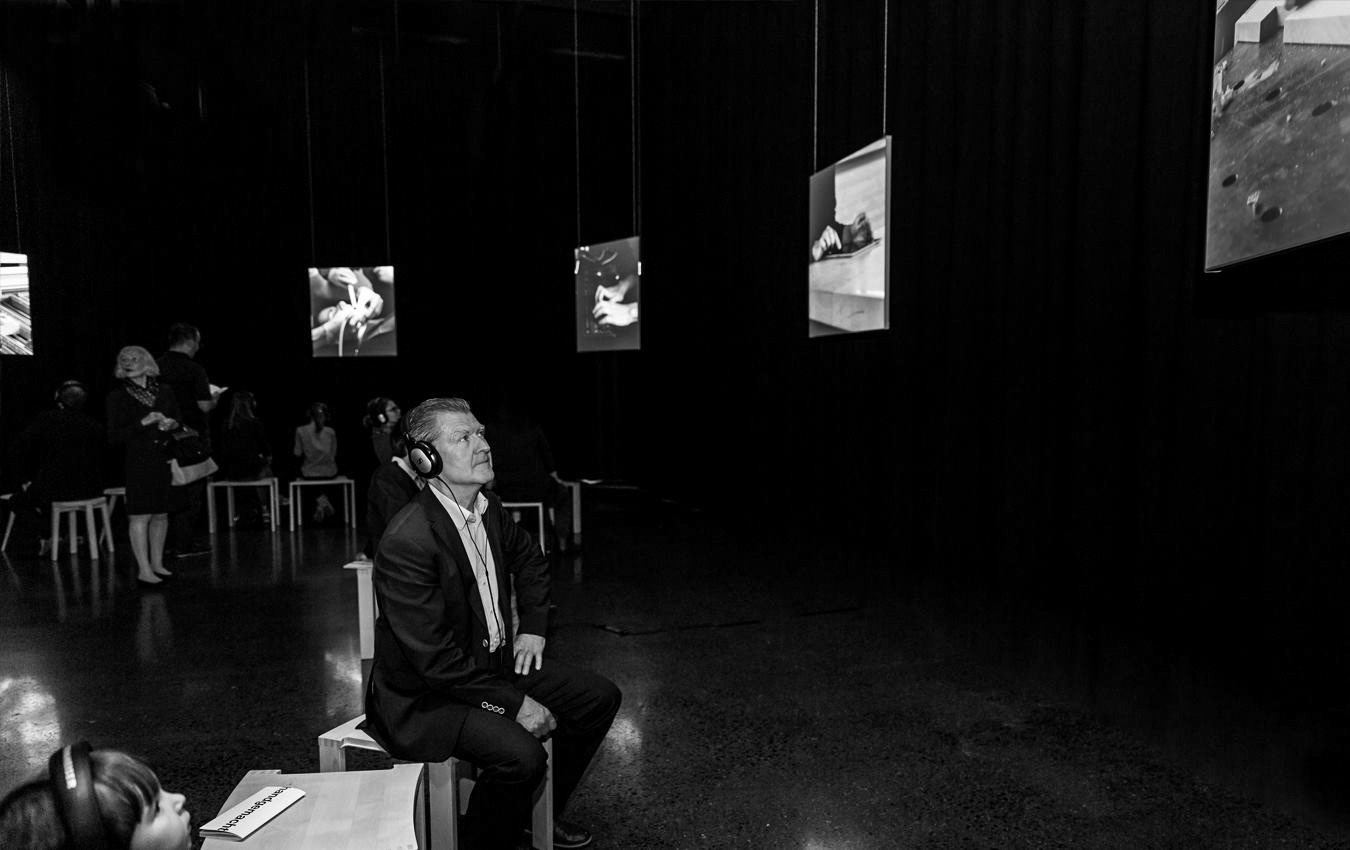 An exhibition of the Werkraum Bregenzerwald.
Curated by Peter Zumthor,
with films by Matthias Günter.
"We do many things with our hands, touch people, play the piano, sewing clothes, lay rebar in formwork, grind flooring, clean ditches. Sometimes the prestige of´handmade objects is great. Sometimes the result of work performed with the hands is hardly worth mentioning or is not even visible. Artists, who paint, draw and give shape to things speak of the intuition of the hand, while manual labourers on the production line tell other stories.
In the exhibition titled "handmade" we want to use cinematic means to display an inventory of things that were made by hand. Without judging. In accompanying interviews craftsmen are invited to report about their work."
– Haldenstein in January 2016, Peter Zumthor
The hand and the handicraft are closely linked. The hand grips, holds, weigh, feel, time, supports, controls. With the fingers, the fingertips, the senses. Both in its physical structure, its dialogue with the brain as well as in their forming function, the hand is subject to constant change. There is hardly a scientific discipline, that does not concern itself with questions about the hand, especially at a time when manual labour may soon disappear, with robots taking its place. In addition to scenarios of an evolutionary stunting there are new gestures of swiping and striking, rapidly spreading touch technologies, the impact of which on the brain and hand we do not yet know. A book table with relevant literature will be available for viewing at the exhibition.
The exhibition includes 61 short films. The format of the films is square, black and white, filmed using a single setting. Unfamiliar, neglected actions are brought together with relevant topics into a sequence of scenes. You can see hands during labelling, tapping, felting surfaces, applying highlights, weeding, pruning, deboning meat, upgrading paper, jaw surgery, laying tiles, playing the violin, buffing dovetail joints, shaving beards, sawing firewood, laying channel beds, knitting caps, washing hands. The focus is on the manual process and not the product. It was filmed in the Bregenzerwald and in Switzerland, in shops, on the street, in churches, offices, stables and gardens.